Moon Rocket (real name Raffaele Scoccia), is a Producer/Dj classically trained Composer accomplished Piano and Hammond Organ player  based in New York City.
He started studying music at an early age with classical music Italian teachers. When he was 16 he met the legendary and eminent composer/pianist Luis Bacalov (Academy Award winner for the Soundtrack of "The Postman" movie) with whom he continued to study classical piano and also started to study harmony and composition.
In 2005 MR was awarded with one of the most prestigious Italian national awards, "The Oscar for the Young", as Best Young composer/musician.
Moon Rocket  collaborated on several productions and has worked with many illustrious artists,
his  wide discography includes two Albums and he has been involved
in more than one hundred productions. His discography includes almost one hundred singles, featuring such international singers as Michelle Weeks, Ultra Natè, Su Su Bobien, Dawn Tallmann, Carolyn Harding, Lisala Beatty, Marlon Saunders, Barry Alenn, Sageinfinite, Daron Lameek, Marc Bailey, Wolf Prize, Millio, Anda Volley, Princess of Controversy, Cato and his singles were released on many dance labels all over the world, including Season Limited, Purple Music, Soulfuric, Code Red, Deep Sugar, Hed Kandi, BBE, Devotion, Jellybean Soul, Harlum Muziq, Salted Music,Mood Funk Records  and they reached the top ten of some of the most prominent dance international charts.
One of the most and successful collaboration is with the DJ Producer Angelo Ferreri : Moon Rocket And Angelo Ferreri  started to work together in 2017 and they already made two big releases : "Main Piano" and "From Disco to Disco " , both reached the #1 international Chart on Traxsource and having an high spot visibility on Spotify.
They are also producing a live show where Moon Rocket is also playing keyboards live.
They will open on Sep 8th 2018 in New York at one of the most illustrious house music club : The Output.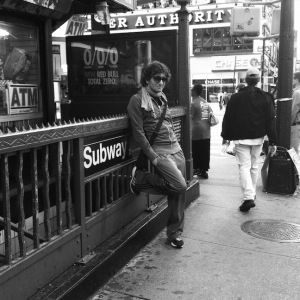 Other MR's  illustrious collaborations are:
-His participation in the "Christmas Album" project of the old school master Dj/Producer Bobby D'Ambrosio, the collaboration  with dj producer Jon Cutler from Brooklyn
the duo with Italian Dj/Producer Luis Radio with whom he composed  tracks under his real  name Raffa Scoccia
-His collaboration with Dj Ruben Mancias from Devotion Records. Their most important project was to write and arrange the music for a remake of Ultra Naté's "Turn It Up"  for the US record label "Deep Sugar".
-with the Dj/Producer Hector Romero from Def Mix
-With the well known Italian producers Patrizio Mattei, Danny Omich and Andrea Prezioso from the biggest Italian network Radio Deejay.
They are producing many projects  among them
Moon Rocket & Matte & Omich "Find Your Way"
Re- Tide & Moon Rocket Feat Keith Anthony Fluitt " Fooled Once"
Moon Rocket & Taste Of Honey  " Beautiful"
The most important  tracks MR tracks recorded are:
Moon Rocket Funk U!
Louis Benedetti & Moon Rocket Hammonized
Moon Rocket & Romero: Testify of Bobby D'Ambrosio
Under the real name Raffa Scoccia:
Raffa Scoccia & Cato: Honey Drip
Raffa Scoccia Feat Millio:Take it to the Top
In 2015 Moon Rocket released is first album entirely produced, arranged and performed in New York entitled "The Way Love Is" with the collaboartion of the arranger Shawn V Lucas and the artistic production of the Legendary New York producer Bobby D'Ambrosio.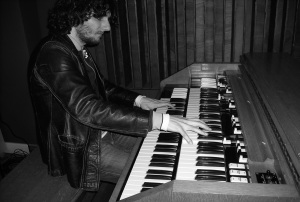 He has also proved to be a exceptionally gifted pianist and hammondist. As a Hammond Player, Moon Rocket is also the leader and founder of the New York trio "Moon Rocket's Hammond Trio" usually present at the legendary Groove Club in NYC, hosting musicians such as  Kenny Lewis on Drums,Tristan Clark on Guitar,Birck Birckhead on Sax,Dean James on Drums.
Moon Rocket  is the founder of the New York based "Moon Rocket Music" Label and Doomusic Sub-label.
He worked at Thompson Studios (Robbie Kostadinovic-B Room) in Soho NYC, Several important artists have worked in this studio, including the band Take 6 when they recorded an arrangement for a Stevie Wonder's  track.